Gin and tonic, I missed you so much.
Ate acid Saturday night with my host. Then we dressed up and went to some galleries and some house parties. This was my costume: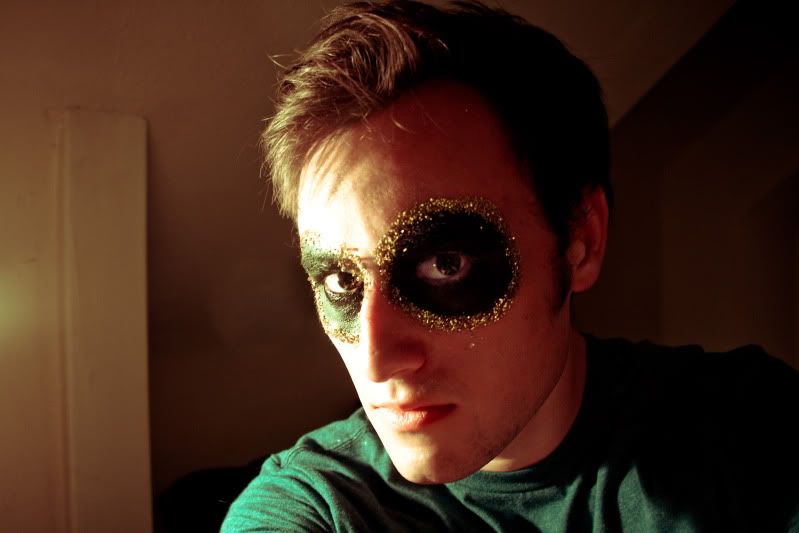 This was my hosts costume (homemade mask):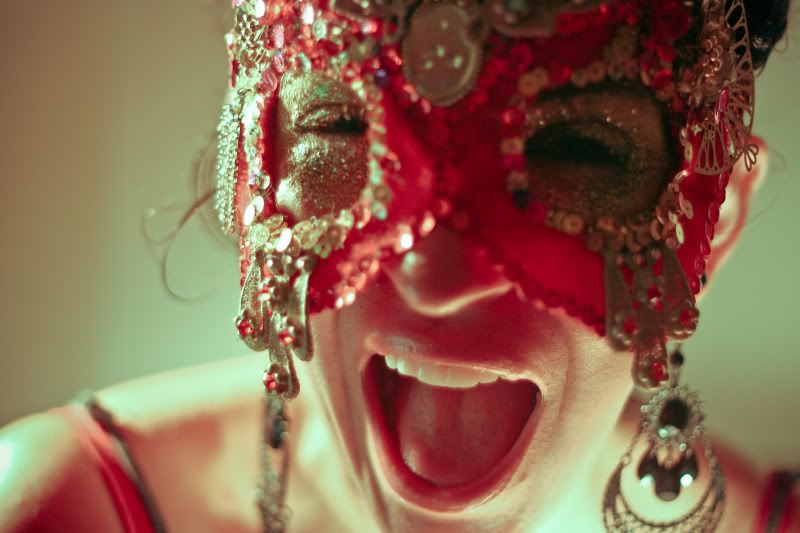 (Crappy photo, I know. However, I offer as an excuse: 4am, acid, unfamiliar camera/lens.)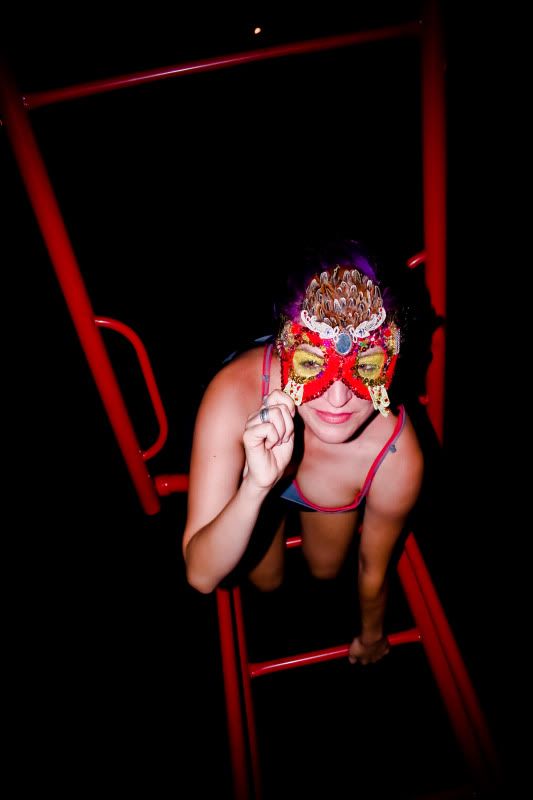 It was a good night. We ended up eating "home fries" with two friends/girl friends of my host who had just gotten back from Japan and India, respectively. There's something about discussing foreign countries with travelers which makes me homesick. Not in a bad way.